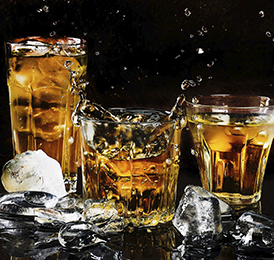 Cocktails are making a big comeback in chic and trendy bars across the world. In Sri Lanka in particular, mixed drinks and cocktails are considered to be the life of any party and its consumption seems to enhance social interaction and adds a dash of fun to special occasions.
As we have discovered that "Famous Brand" Spirits are very expensive in Sri Lanka we have broken new ground by offering excellent value products which are perfect as house pouring brands.
Our Premium Spirits include Jodhpur Gin and a range of boutique Cognacs from Godet. We also carry an extensive range of Chinese Baijiu.
Remember the famous old motto though, "Everything in Moderation" and NEVER Drink and Drive. Use a Taxi – A cheap and safe way to get home!